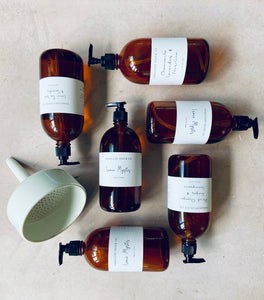 An all natural liquid Castile soap that won't hurt your skin. Made from 3 simple ingredients - Olive Coconut & Castor oil this soap is skin loving and can be used as a hand wash, body wash or even in the kitchen to wash veggies.
Its large size of 500ml will last as it concentrate and a small amount is all you need to create great lather.
Australian Organic Olive Oil, Organic Coconut Oil, Organic Castor oil, Distilled Australian water, Essential oil blend of Blood Orange Ginger & Lemongrass.